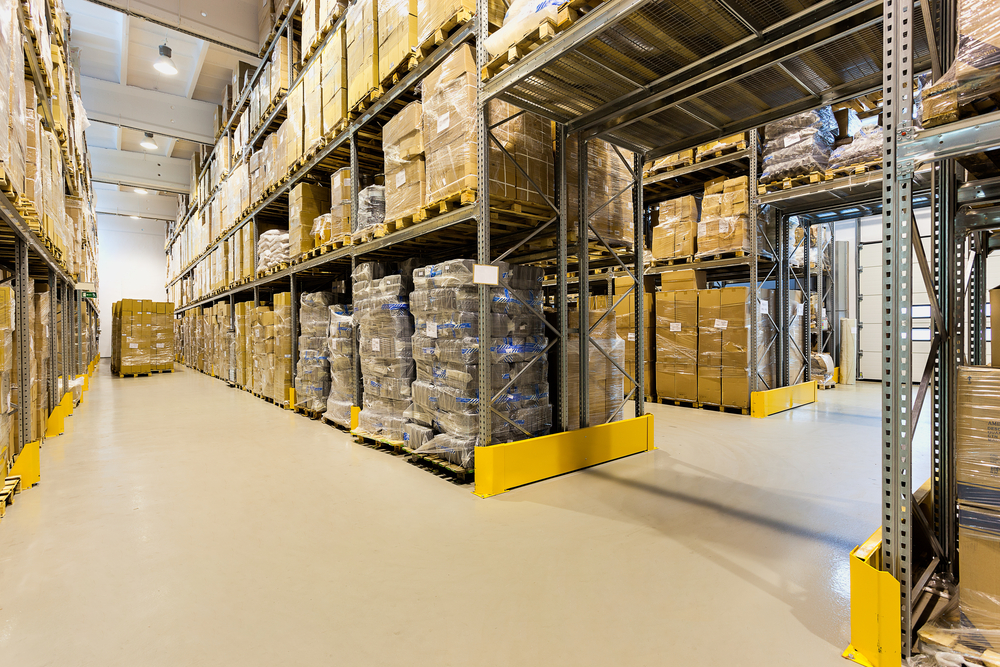 PRODUCT SOURCING
AWARD THE RIGHT SUPPLIERS AT THE LOWEST POSSIBLE COST
Determine qualified suppliers by comparing product costs, quality, product specifications and lead times to maximize cost savings and sustain your competitive advantage.
CREATE CONNECTED SOURCING PROJECTS FROM START TO FINISH

Access data, act with confidence
Consolidate data points, including material number, plant, unit cost, vendor status, and more into a single dashboard for improved visibility and decision making.

Compare pricing, achieve savings
Present your sourcing team with clear visibility into the market and lowest target pricing and compare quotes simultaneously in a single simulation.

Achieve efficiency, speed sourcing
Quickly generate RFQs with new, existing, or preferred suppliers by leveraging guided entry, pre-populating relevant data, and visually evaluating past performance.
Manufacturers' guide to procurement: A path to touchless operations
Complimentary white paper
Benefits of Product Sourcing
REDUCE COSTS
Evaluate costs across suppliers in a single dashboard. Pinpoint which suppliers offer the greatest savings and compare between targeted and market rates to negotiate better prices.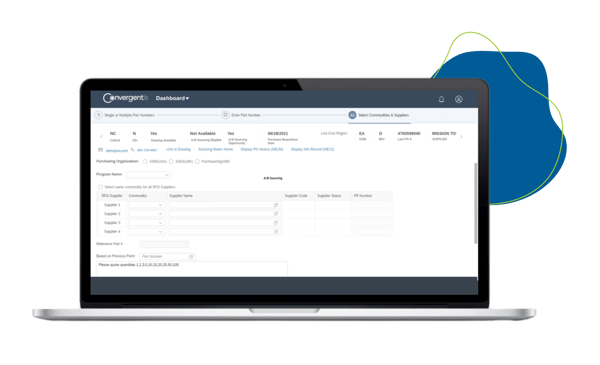 STRENGTHEN SUPPLIER RELATIONSHIPS
Leverage a complete 360-degree view of lead times, unit costs, previous orders, and performance to see trends and predict future issues.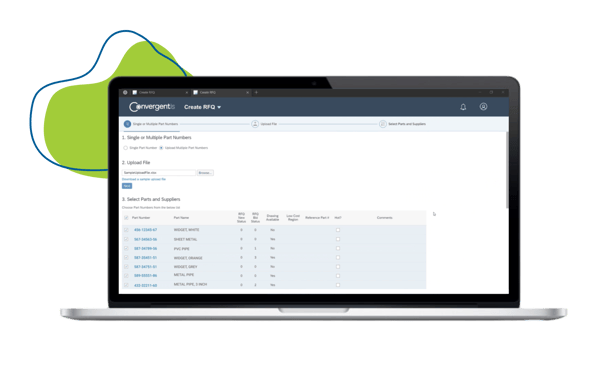 GAIN INTERNAL PROCESS EFFICIENCY
Enable a process that aligns with your internal governance policies and avoid overlooking critical supplier insights.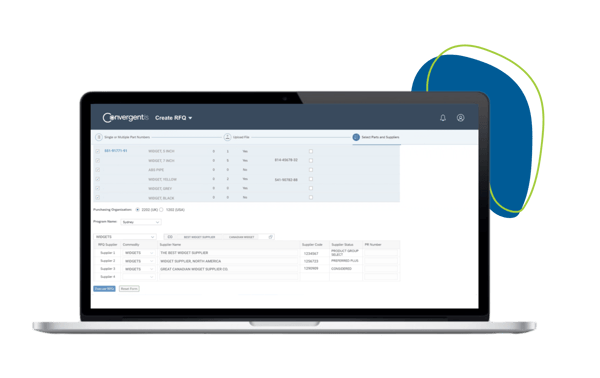 MITIGATE SUPPLIER RISK
Receive immediate notification of risks associated with fulfillments in your procurement process using data recorded in your SAP system.