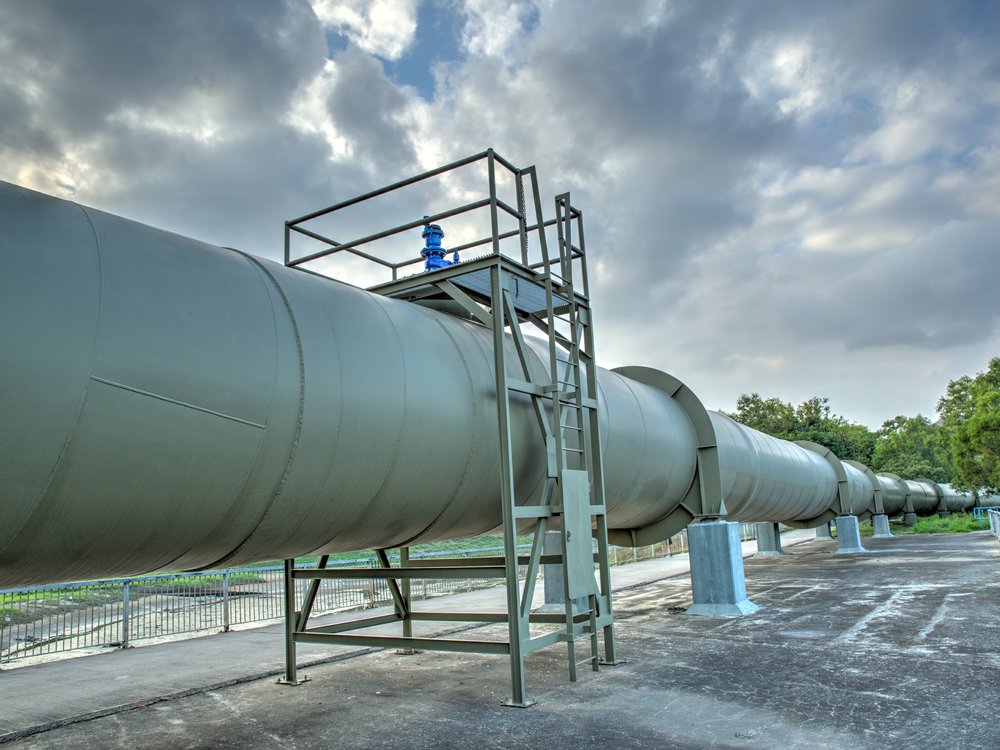 REAL-TIME RECEIPT OF GOODS & SERVICES IN SAP
Energy Transportation
CLIENT
An energy transportation and midstream provider based in Calgary, Alberta.
PROJECT
Identify how to leverage existing SAP investments to make field data capture processes faster and more efficient.
RESULTS
Goods and services receipt mobile application drives a 75% decrease in processing time and leads to improved reporting from the field.
75%
DECREASE IN PROCESSING TIME
01

Project Information

02

The Challenge

03

The Design Thinking Process

04

The Solution

05

The Results

06

What's Next
PROJECT INFORMATION
As part of a supply chain optimization project, a Canadian energy transportation and midstream provider was looking to optimize manual and time-consuming processes faced by its field operations teams to record goods and services receipts from multiple field sites using SAP GUI.
In June 2020, the customer embarked on a Design Thinking engagement with ConvergentIS to identify how to better leverage existing investments in SAP to make their field data capture processes faster and more efficient. The team needed a solution to enable receipt of materials and services to be recorded in near-real-time, reduce data re-entry, improve visibility into PO fund availability, facilitate >90% three-way matching, and be quickly adopted by end users.
The Challenge
ACCELERATE SUPPLIER DATA CAPTURE AT THE TIME OF RECEIPT, REDUCE MANUAL PROCESSING, AND IMPROVE THREE-WAY MATCHING
The customer's team consists of approximately 800 suppliers that provide goods and services to project sites in the field. Previously, field staff delivered tickets from suppliers to administrators in regional field offices for entry into spreadsheets. With each business unit having implemented its own unique processes over time, there was a lack of consistency across the organization. These processes also all required manual re-entry of the data into SAP by head office, often days or weeks after the receipt took place, contributing to the following challenges:
Limited ability to achieve a high three-way match rate (Goods Receipt/Service Entry Sheet > Purchase Order > Invoice), with matching only happening 13-17% of the time in the current process.
Field staff are unfamiliar with using SAP and not able to receive goods and services directly in SAP.
Work was often not captured until an invoice was submitted, which may be many weeks after completion of work, making it very difficult to verify what had been delivered versus invoiced, and wreaking havoc on the company's accruals.
Excess administrative overhead, with field office project managers having to manually re-enter data based on information received via hardcopy or emailed receipts and invoices (approximately 80% of documents were delivered this way), often taking many days or requiring a "full stop" on other work in order to catch up.
Looking to leverage their existing SAP investments while meeting unique business requirements, the Manager of Supply Chain Operations turned to ConvergentIS to help the company accelerate goods and services receipt and improve supplier collaboration.
The Design Thinking Process
The project was conducted using a human centered design thinking process aimed at digging deep to understand the pain points of the end users. The main steps of the process were:
Workshops with project stakeholders to ensure there was alignment and agreement on long-term goals and success criteria for the project.
End user research with a strong focus on understanding their main pain points and ideas for improvements. Interviews were completed with goods and services project owners and field operations managers, with two end users embedded in the project team throughout to maintain the user-centered approach.
An interactive prototype was created and tested for usability. Users were asked to complete a series of realistic tasks using the prototype and provide feedback while the project team observed and took notes.
Feedback was consolidated from the usability testing sessions and then mock-ups were iterated upon until the desired requirements and usability objectives were met.
User stories, including acceptance criteria, were created and signed-off prior to the start of product development.
By following the above approach, we ensured that the solutions created would meet the business goals of the project while simultaneously satisfying end users and driving adoption of the solution. In addition, many requirements were identified through the user interviews and usability testing that were not originally thought of by the business teams.
The Solution
REAL-TIME, MOBILE GOODS AND SERVICES RECEIPT & IMPROVED SUPPLIER COLLABORATION ENABLED BY SAP BUSINESS TECHNOLOGY PLATFORM
Working with ConvergentIS, our customer successfully implemented streamlined, self-service goods and services receipt and time entry for its extensive supplier base in November 2020.
The Unified Goods & Services Receipt application was built on SAP Fiori and connects to the company's SAP S/4HANA backend. Application features include:
Submit goods and services receipts from a single application without having to navigate between multiple screens or compare receipts against a PO. Data can be entered for all types of line items (goods, services, contract) from a single, responsive layout screen.
Validate that the PO line item for goods/services received has enough remaining capacity before entering a ticket with the help of quick reference visual indicators. Pertinent information is consolidated with easy-to-read status bars for each line item to immediately validate or adjust the PO limit and reduce errors returned.
Automate data population by pulling from an existing PO, MIGO transaction, Service Entry Sheet, or user-defined rules to reduce copy/paste operations and data re-entry, decrease the number of clicks required to submit a goods or services receipt, and increase overall process speed.
Contractors and employees can acknowledge services rendered and goods received at the point of delivery thanks to an easy to use mobile compatible interface. Increased visibility from the field results in the submission of fewer unexpected/late invoices, accurate revenue reporting, and on-time payment.
The Results
A 75% DECREASE IN PROCESSING TIME AND IMPROVED REPORTING
Since going live with Unified Goods & Services Receipt in November 2020, the customer has been able to drastically reduce the gap between when goods and services are delivered in the field and when the data is updated in SAP. Key results include:
Speed: It now takes 75% less time on average to enter tickets than it did previously. User efficiency and capacity is greatly improved by the ability to copy previous entries/tickets, so what used to take several minutes per line now takes seconds.
Visibility: The visuals in the Unified Goods & Services Receipt app surface PO capacity limits in an easy to scan format, rather than toggling between multiple screens in SAP GUI, meaning that conversations about increasing funds and handling any issues happen sooner, thereby reducing the need for accruals.
Ease of use: The Fiori application is more intuitive and easier to train users on that the same process in SAP GUI, so more employees can now receive goods and services directly without relying on field operations teams for data entry.
What's Next
A CLEAR PATH TOWARD COMPANY-WIDE SUPPLY CHAIN MANAGEMENT AND PROCUREMENT PROCESS OPTIMIZATION
As a result of this initial step toward supply chain process optimization, the customer is moving ahead with its larger project scope, including plans to implement additional solutions:
Sourcing and contracting module (SAP Ariba)
P2P guided buying (SAP Ariba)
Services procurement (SAP Fieldglass)
Invoice management (OpenText - VIM)
The customer's ambitious goals around lowering accruals and improving three-way matching will force more teams to adopt additional applications like Unified Goods & Services Receipt that are easy to use, speed up data entry, and make it easier for employees to comply with company policies and business rules.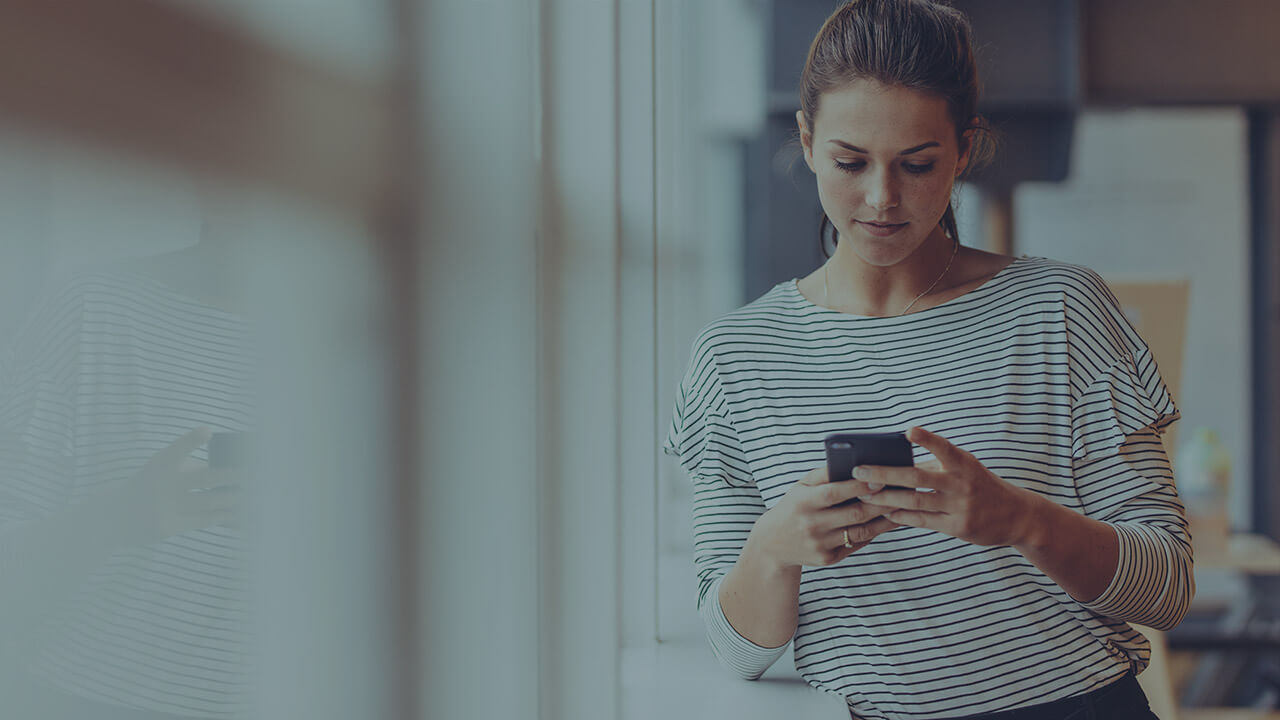 "The ConvergentIS team was great to work with during the design process. Several business units within the company all work in siloes, so to build a tool that would support everyone's objectives was a big task. The design process helped to keep focus on the end goal, and the team was very responsive to specific requirements that were surfaced, respected our existing business processes, and developed the tool in support of that."
Why ConvergentIS?
Our team comes from a variety of different operational backgrounds, meaning we understand how people work. We recognize SAP S/4HANA as an out-of-the-box solution that has successfully solved business problems across several industries. But we realize some work processes are still challenging to learn with so many capabilities available in SAP.
Leveraging the SAP design methodology, we have co-innovated with organizations to build solutions that match the way they work. Since many teams face the same problems, we packaged them and made them available as an out-of-the-box application. This means your business still receives many of the benefits of a tailored application without the cost of a custom solution.
Learn more about end-to-end procurement and supply chain solutions to fit your business