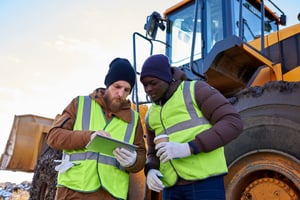 Procurement Solutions for Mining
Increase Efficiency
Eliminate Administrative Headaches in the Field
With ConvergentIS Procurement solutions, vendors and workers can submit digital field tickets directly into SAP, eliminating manual re-entry. Since field workers can submit their time directly, approvers gain real-time insight into hours incurred against a purchase order.
The Field Ticket extension is available for all spend types including SOW services, recurring services, and contingent labour, goods consumed to projects, and services invoicing.
Submit Field Tickets Directly on Mobile
Teams capture things digitally, eliminating OCR and scanning. The result is field ticket progress is input directly from workers to SAP.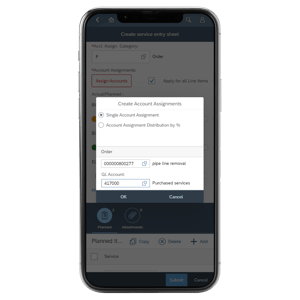 The Future of Field Ticket Management in Action
Just follow these four simple steps, sit back, relax and let us do the rest for you and your team.
Submit a Digital Field Ticket
Suppliers
enter
hours against
field ticket
as a service entry sheet into SAP, thereby skipping an entire step of the process.
Hours from a preferred contractor are automatically approved based on business rules, making manual approvals exclusive to exceptions.
Manage Updates on Unified Portal
Get a high-level overview of all
spending and
get a true tell for your actual spend.
See how
much
goods receipted
account
towards a purchase order.
A
utomatic
three-way match
enables teams to pay off their own receipts
, without the manual creation of an invoice.