If you've ever wondered how your SAP Fiori applications are being used, now you'll always know.
With a click of a button, see visualizations and real-time metrics on SAP Fiori application usage. With this application, you'll be able to uncover:
Areas of improvement where you can optimize further

Possible issues with your business process such as user avoidance, and who to approach for feedback

Which users have fully adopted the application

How to identify the best way to balance your app load and sizing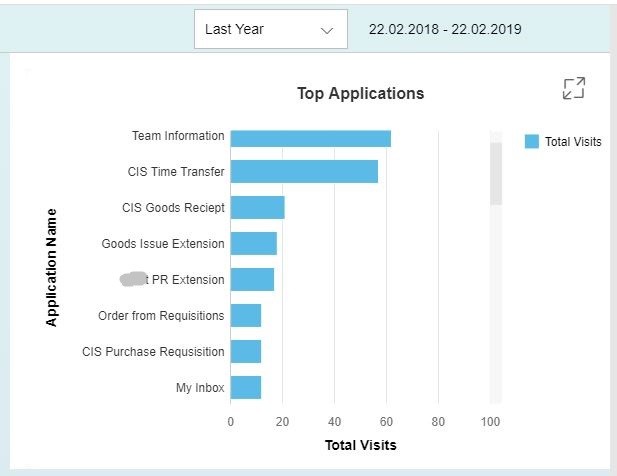 Modernizing your business should never feel like a risky venture.
A lot of time and effort goes into an implementation, and the ability to identify how apps are being used (in a way that's easy to understand) is critical to evaluating success.
Here are a few more features of the application:
Based on SAP Fiori and UI5, this app doesn't rely on Google Analytics, APIs, or any third-party cloud storage – just the existing SAP system for data storage.

In addition to UI5 application tiles, it can track WebGUI, WebDynpro and external link tiles.

It can work completely on-premise.

It can work on SCP even if you have your Fiori Launchpad on SCP.

It does not require HANA. (But if you do have HANA, you'll have even more features)

The app uses SAP Fiori design principles, so it can be accessed on any device and as a tile on your Fiori Launchpad.

Bonus: it can measure its own usage, too!
Technical Requirements
Designed for EHP7, UI5 1.38 and up. Works on S/4HANA.
Whether you've got some questions or want to see our apps in action, get in touch with us.
You'll be able book a time slot at your convenience.