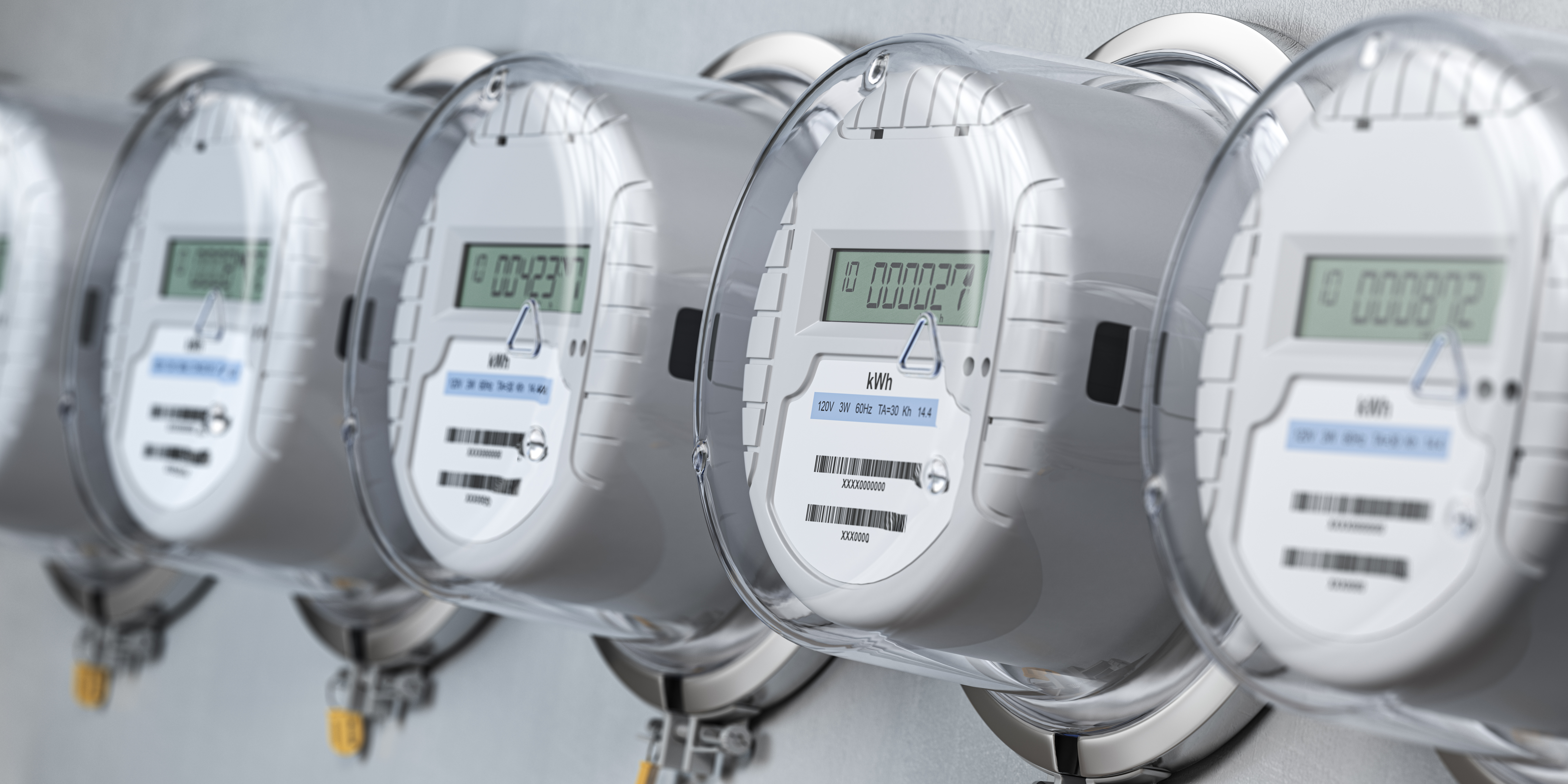 Automating Meter Returns for a Modernized Grid
Utilities
CLIENT
Saskatchewan's primary electric utility provider, which serves over 540,000 accounts within the province.
PROJECT
Mobile app development to facilitate conversion of all legacy electricity meters to smart meters and simplify the meter returns process.
RESULTS
Leveraging an existing application resulted in 80% reduction in time and cost to get up and running, 100% automation of meter movement process and 15% reduction in warehouse processing time.
80%
REDUCTION IN DEVELOPMENT TIME & COST
100%
AUTOMATION OF METER RETURNS & MOVEMENT
15%
REDUCTION IN WAREHOUSE PROCESSING TIME
01

Project Information

02

The Challenge

03

The Design Thinking Process

04

The Solution

05

The Results
PROJECT INFORMATION
Saskatchewan's primary electric utility serves over 540,000 customer accounts within the province. Right now, the utility is converting all its customers' legacy electricity meters to AMI smart meters. As part of this rollout, the return of 700 to 950 legacy energy meters needs to be processed every day.
Previously they had to manually enter serial numbers into a spreadsheet (with business rules defined by macros) to determine the dispensation of this returned inventory. Not only was this process time- and labor-intensive, it was prone to errors.
Due to the high volume of data processing for the returned meters at its warehouse, the utility sought an SAP partner to help them automate the returns process with an application built using SAP BTP mobile services.
The Challenge
ACCELERATE DIGITAL TRANSFORMATION TO BETTER MANAGE INVENTORY AND SUBSEQUENT GOODS MOVEMENTS
The customer was running a manual process driven by spreadsheets embedded with macros to manage inventory returns and goods movements at its central warehouse, which supplies materials for jobs across the province and inventory for smaller warehouse locations. The custom program for scanning inventory, generating pick lists, and conducting goods movements was end of life, and the team sought a more standardized SAP solution to address the following challenges:
A high level of manual effort led to increased rates of error and re-work.

A lack of centralized and digitized data made it difficult to effectively measure against key performance indicators.

Adherence to business rules lacked automation and was reliant on technicians and storekeepers manually following process steps and associated actions in spreadsheets to determine meter status and associated movements within the warehouse.
To facilitate a solution that would leverage existing SAP investments while meeting unique inventory return requirements, the team turned to ConvergentIS to help accelerate the digital transformation across their warehouse network and provide mobile applications and processes that were easy to use for leadership, technicians, and administrative staff. Leveraging SAP BTP mobile services and a pre-packaged solution from ConvergentIS, the goal of the customer was to develop an ERP data-agnostic app to help gain real-time visibility into meter return process, improve process efficiency, eliminate routing errors, achieve real-time data validation with SAP backend, and integrate seamlessly with ECC today and SAP S/4HANA in the future.
The Design Thinking Process
The customer team came into the project with a comprehensive requirements document. ConvergentIS used its human centered design thinking process to leverage this existing documentation to understand the pain points of the end users and build user stories to meet those needs. The main steps of the process were:
Workshops with project stakeholders to ensure there was alignment and agreement on long-term goals and success criteria for the project.

End user research with a strong focus on understanding their main pain points and ideas for improvements.

An interactive prototype was created and tested for usability. Warehouse operators were asked to complete a series of realistic tasks using the prototype and provide feedback. The project team observed and took notes.

The feedback was consolidated from the usability testing sessions and then the mock-ups were iterated upon until the desired requirements and usability objectives were met.

User stories, including acceptance criteria, were created and signed-off prior to development starting.
By following the above approach, we ensured that the solutions created would meet the business goals of the project while simultaneously satisfying end users and driving adoption of the solutions.
The Solution
LEVERAGE AN EXISTING PACKAGED SAP FIORI APPLICATION AND AUTOMATED BUSINESS RULES ON SAP BUSINESS TECHNOLOGY PLATFORM
To solve meter return challenge, the customer participated in a virtual SAP BTP hackathon. In three days, the team extended the Goods Movement ECC process to a mobile application using SAP BTP on Microsoft Azure. Taking the theoretical to the practical, we leveraged an existing pre-packaged ConvergentIS SAP BTP app to decrease development and delivery time of the Mobile Meter Return app to warehouse operators by 80% and reduce the customer's total cost of ownership.
The resulting Mobile Meter Return application replaces a manual, spreadsheet-based process with a mobile application that can manage the return of 700-950 energy meters daily. Built on SAP BTP and leveraging the SAP Cloud Application Programming Model and SAPUI5, SAP Workflow Management, SAP Business Rules Management, SAP Launchpad Service, SAP Hana Cloud and SAP Mobile Services, the app provides warehouse operators with a centralized, mobile access point to facilitate fast and efficient meter intake, assessment and movement and has eliminated data re-entry. The app is deployed as both a browser-based solution in SAP Fiori to minimize device management requirements for admin staff and as a mobile app using SAP mobile services on SAP BTP to optimize the process for warehouse operators.
The solution is ERP data agnostic allowing for seamless integration with ECC now and S/4 in the future. The SAP Extension suite helps to extend the SAP ECC Goods Movement process to cloud. The SAP UI5 / Fiori design framework provides a simplified user-experience enabling users to manage meter returns more quickly and effectively.
The Results
MOBILE METER RETURN APP DELIVERS 80% REDUCTION IN IMPLEMENTATION TIME AND COST, AND A 15% REDUCTION IN WAREHOUSE OPERATOR PROCESSING TIME
Our customer went live with the Mobile Meter Return app in January 2022. Since then, the organization has:
Enabled warehouse operators to scan meters, determine where the meters should be placed, and complete a subsequent goods movement all in one step.

Removed guesswork in the meter returns process by guiding warehouse operators through the application and providing recommended actions.

Enabled administrators to

track actions, comments, status, and attachments with priority order rules built into BTP.

Reduced errors through the automation of business rules and eliminating data re-entry.

Reduced processing time by more than 15%.

Reduced delivery effort and total cost of ownership by 80% and increased utilization of existing SAP investments.

Accommodated business rules in current ECC environment with future seamless transfer to S/4HANA.

Improved user experience and adoption.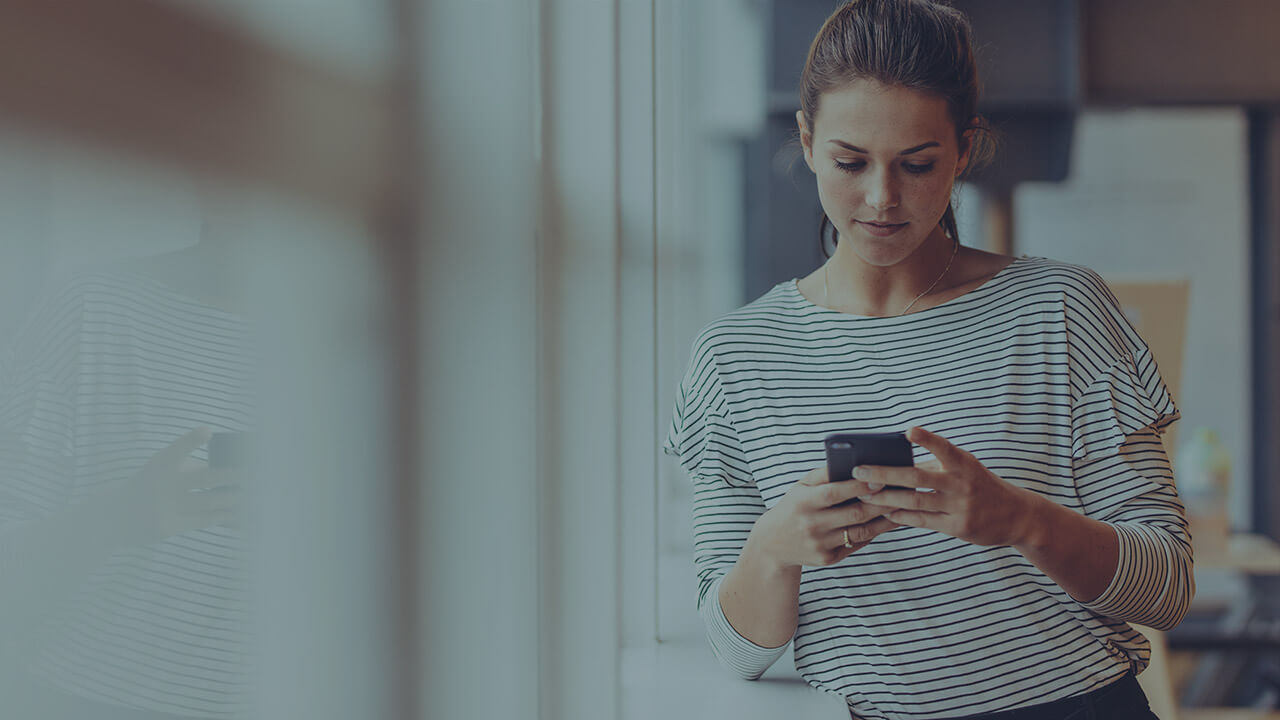 "The implementation is a huge improvement to a process that preciously involved a lot of manual movements in SAP, spreadsheets, checks, and more. Working with ConvergentIS helped us create a vision for the future. We now have an easy-to-use warehouse application and an efficient process for meter returns."
"We've transferred macros in spreadsheets to automate goods movement data in backend systems. This enables batch movement of meters from a single mobile session, flags errors, and provides next steps that remove guesswork. And the app is easy to use thanks to a simple UX."
Why ConvergentIS?
Our team comes from a variety of different operational backgrounds, meaning we understand how people work. We recognize SAP S/4HANA as an out-of-the-box solution that has successfully solved business problems across several industries. But we realize some work processes are still challenging to learn with so many capabilities available in SAP.
Leveraging the SAP design methodology, we have co-innovated with organizations to build solutions that match the way they work. Since many teams face the same problems, we packaged them and made them available as an out-of-the-box application. This means your business still receives many of the benefits of a tailored application without the cost of a custom solution.