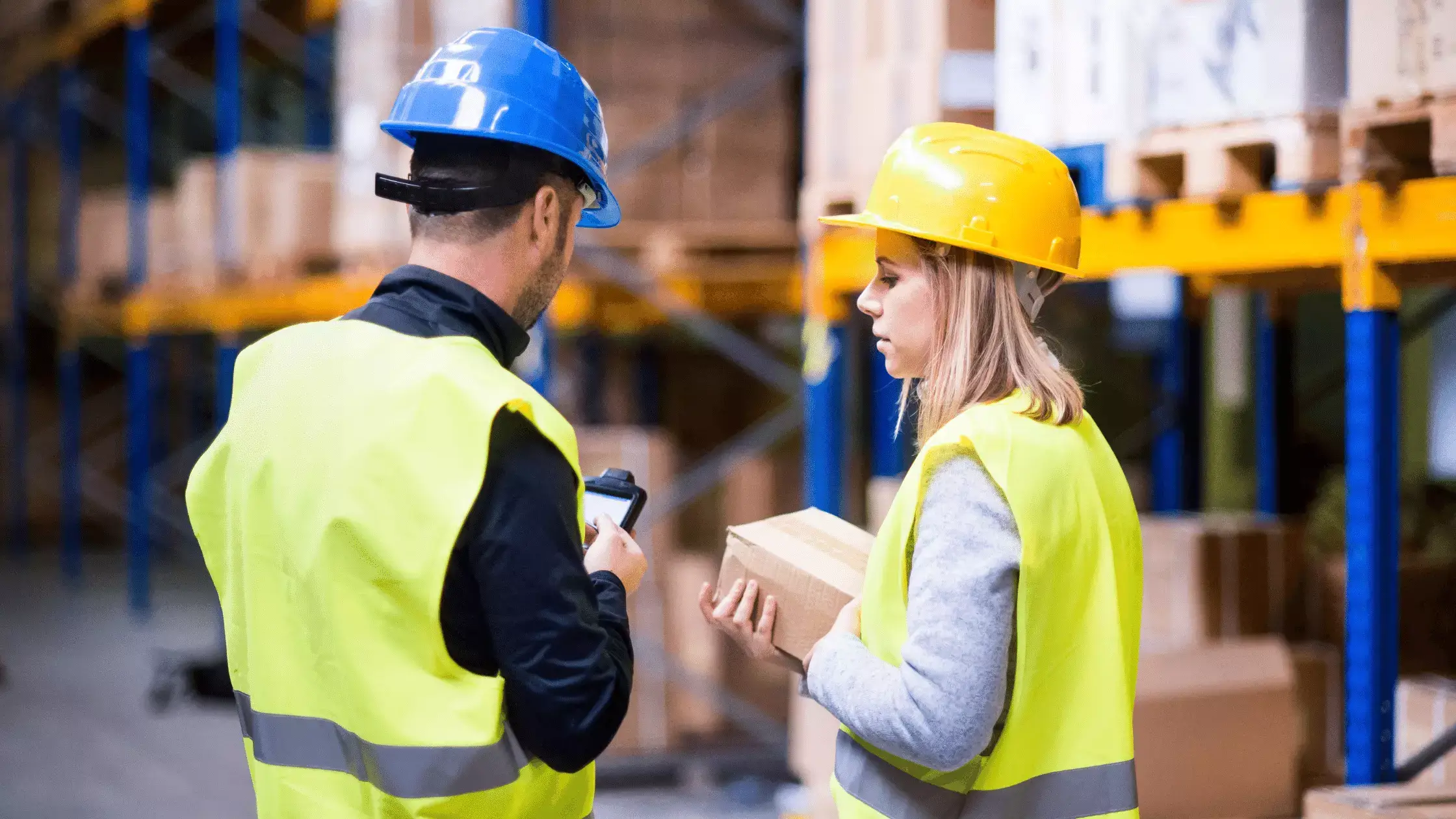 Warehouse Distribution Digital Transformation
FortisAlberta
CLIENT
FortisAlberta, a regulated electrical distribution utility based in Calgary, Alberta.

www.fortisalberta.com
PROJECT
Design Thinking engagement and application development to identify how to better leverage existing SAP investments and accelerate digital transformation.
RESULTS
Unified warehouse operations platform drives 100% paperless picking, 75% decrease in manual effort, 33% error reduction.
75%
DECREASE IN MANUAL EFFORT
01

Project Information

02

The Challenge

03

The Design Thinking Process

04

The Solution

05

The Results

06

What's Next
PROJECT INFORMATION
FortisAlberta Inc. is a regulated electrical distribution utility in Canada that delivers electricity to nearly 600,000 customers. Its central warehouse was using labour-intensive, paper-dependent processes and end-of-life third-party technology for material distribution province-wide. In June 2020, the team embarked on a Design Thinking engagement with ConvergentIS to identify how to better leverage existing investments in SAP Material Management, SAP Warehouse Management, and SAP Fiori to accelerate digital transformation and make the shift to mobile paperless picking.
The team needed a solution that could digitize and automate manual procedures, provide better visibility into warehouse management and distribution, and be up and running quickly with high end-user adoption.
The Challenge
ACCELERATE DIGITAL TRANSFORMATION, INCREASE OPERATOR EFFICIENCY, AND IMPROVE VISIBILITY INTO CENTRAL WAREHOUSE DISTRIBUTION
FortisAlberta's central warehouse distributes materials to smaller district warehouses, so any inefficiencies originating there has a trickledown effect across its distribution network. Reliance on paper-based processes had been identified as a key contributor to the following challenges:
Excess administrative overhead, including administrative staff coming to work two hours earlier than warehouse operators in order to print, sort, and make notes to prepare the day's pick lists.
A high level of manual effort led to increased rates of error and re-work, and sometimes short shipments.
Warehouse leadership had limited visibility into where materials and people were at any given time.
A lack of centralized and digitized data made it difficult to effectively measure against key performance indicators.
To facilitate a solution that would leverage existing SAP investments while meeting unique warehouse distribution requirements, Sarah Stewart, Manager of IT Business Solutions turned to ConvergentIS to help her accelerate the digital transformation across FortisAlberta's warehouse network while providing applications and processes that were easy to use for leadership, warehouse operators, and administrative staff.
The Design Thinking Process
The project was conducted using a human centered design thinking process aimed at digging deep to understand the pain points of the end users. The main steps of the process were:
Workshops with project stakeholders to ensure there was alignment and agreement on long-term goals and success criteria for the project.
End user research with a strong focus on understanding their main pain points and ideas for improvements. Interviews were completed with warehouse and yard operators, warehouse coordinators and warehouse management. Two end users were embedded in the project team throughout the project to maintain the user-centered approach.
An interactive prototype was created and tested for usability. Warehouse operators were asked to complete a series of realistic tasks using the prototype and provide feedback. The project team observed and took notes.
The feedback was consolidated from the usability testing sessions and then the mock-ups were iterated upon until the desired requirements and usability objectives were met.
User stories, including acceptance criteria, were created and signed-off prior to development starting.
By following the above approach, we ensured that the solutions created would meet the business goals of the project while simultaneously satisfying end users and driving adoption of the solutions. In addition, many requirements were identified through the user interviews and usability testing that were not originally thought of by the business teams. It was through the process of designing a picking application that it was discovered that other functional areas within the organization play an important role. The team decided that a separate admin application was required to truly create a streamlined and more efficient process for everyone.
The Solution
PAPERLESS PICKING ENABLES BY SAP FIORI APPLICATIONS AND AUTOMATED BUSINESS RULES
Working with ConvergentIS, FortisAlberta successfully implemented automated business rules to replace many manual administrative tasks and replaced paper pick lists with a mobile application running on new handheld scanning devices. An admin application and a shipping log application were also developed to support the new paperless process. All applications were built on SAP Fiori and connect to FortisAlberta's SAP ECC backend. Application features include:
Warehouse Unified Picking App enables warehouse operators to:

Keep track of stock levels and picking progress within a pick list
Filter material by picking location
View material details
Temporarily save partial picks without issuing
Print shipping labels
Allow team members collaborate on pick lists without duplicating effort
Issue, backorder, and final issue materials directly from handhelds

Manage Goods Picking Admin App gives administrative staff unprecedented control over pick lists and provides real-time visibility onto the warehouse floor. Administrators can:

View important pick list attributes at a glance
Navigate directly to related shipping logs in the Manage Shipping Log app
See picking progress by warehouse operators
Search for specific materials on a pick list
Email or print the picklist on-demand
Edit or suspend the pick list in case of an issue

Manage Shipping Log Admin App provides access to the related shipping log for each pick list, replacing both paper copies and manual data entry into SAP GUI. Users can:

View, sort and filter on important shipping attributes
Open the related pick list in the Manage Goods Picking app
View packaging details entered by warehouse operators
Re-package items
Email or print the shipping log on-demand
Generate additional shipping logs for pick lists to split shipments
The Results
UNIFIED WAREHOUSE OPERATIONS PLATFORM DRIVES 100% PAPERLESS PICKING, 75% DECREASE IN MANUAL EFFORT, 33% ERROR REDUCTION
FortisAlberta went live with the ConvergentIS warehouse distribution applications in January 2021. Since then, the organization has:
Significantly improved operational efficiency for 24 warehouse operators and 10 administrators within its central warehouse thanks to the now 100% paperless process.
Identified opportunities to scale the solution to an additional 13 district warehouses.
Reduced administrative effort to prepare and process pick lists by 75%, with daily up-front administrative tasks now taking less than 30 minutes.
Reduced picking errors by 33%.
Introduced enhanced reporting capabilities not previously possible when picking was paper-based.
Reduced total cost of ownership and increased utilization of existing SAP investments.
Improved user experience and adoption.
Increased visibility of key performance indicators thanks to real-time, centralized data access within SAP, providing a baseline for future process and efficiency improvements.
Leveraged an end-to-end design thinking process, which is now being embedded into the FortisAlberta culture as the team embraces an innovation mindset.
This project was recognized by SAP and received the 2021 SAP AppHaus Innovation Award for Best Scaling solution.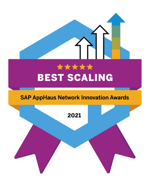 What's Next
A STRONG BUSINESS RELATIONSHIP THAT ALLOWS FOR EASY APPLICATION MAINTENANCE AND ACCESS TO NEW OFFERINGS
The approach towards idea generation and exploring "the art of the possible" that was incubated, as well as the success of the project and achievement of meaningful outcomes, has opened the door to several other innovation opportunities across FortisAlberta, including in HR, Incident Reporting, and Procurement. The IT department is having better conversations with the business because a repeatable and scalable approach towards innovation and improved user experience has been identified.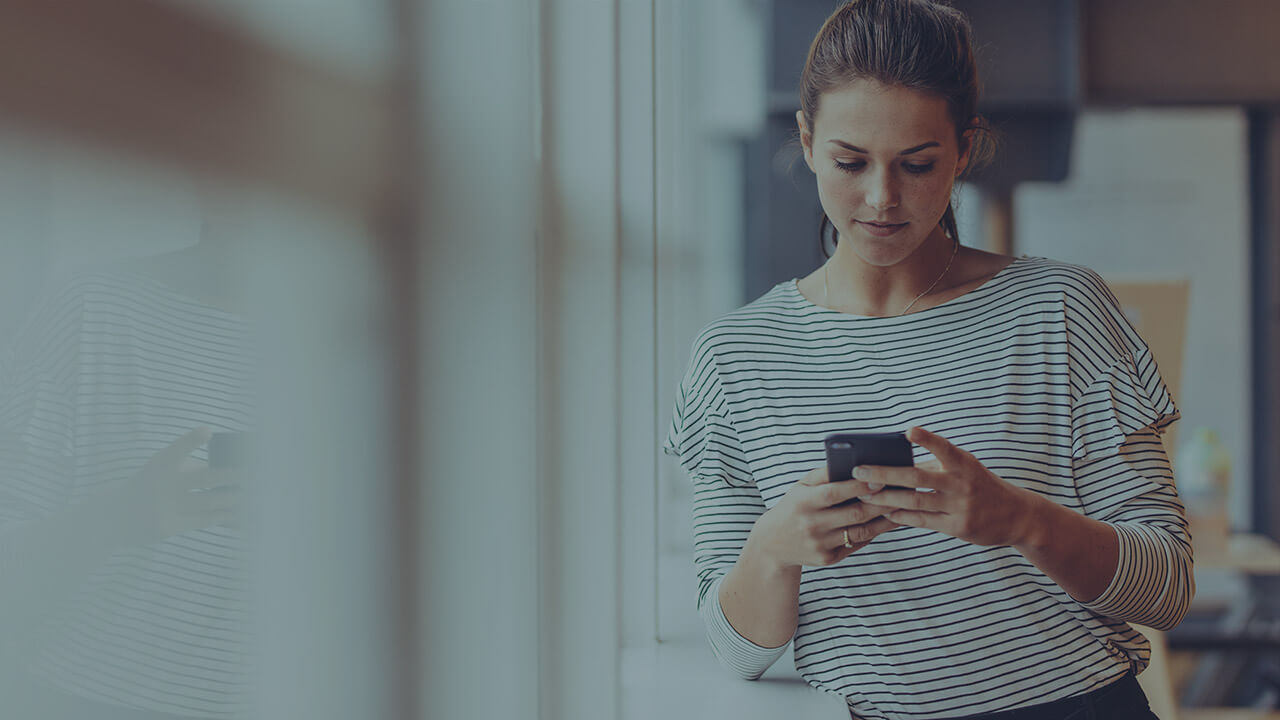 "Our organization transformed a time-consuming paper process for picking material in our warehouse into a real-time automated solution, creating visibility of our material movements that eliminated all paper and unnecessary data entry. We accomplished this by utilizing the power of our existing SAP investments in Fiori and ECC, and the expertise of our partner ConvergentIS."
Why ConvergentIS?
Our team comes from a variety of different operational backgrounds, meaning we understand how people work. We recognize SAP S/4HANA as an out-of-the-box solution that has successfully solved business problems across several industries. But we realize some work processes are still challenging to learn with so many capabilities available in SAP.
Leveraging the SAP design methodology, we have co-innovated with organizations to build solutions that match the way they work. Since many teams face the same problems, we packaged them and made them available as an out-of-the-box application. This means your business still receives many of the benefits of a tailored application without the cost of a custom solution.
Learn more about end-to-end procurement solutions to fit your business