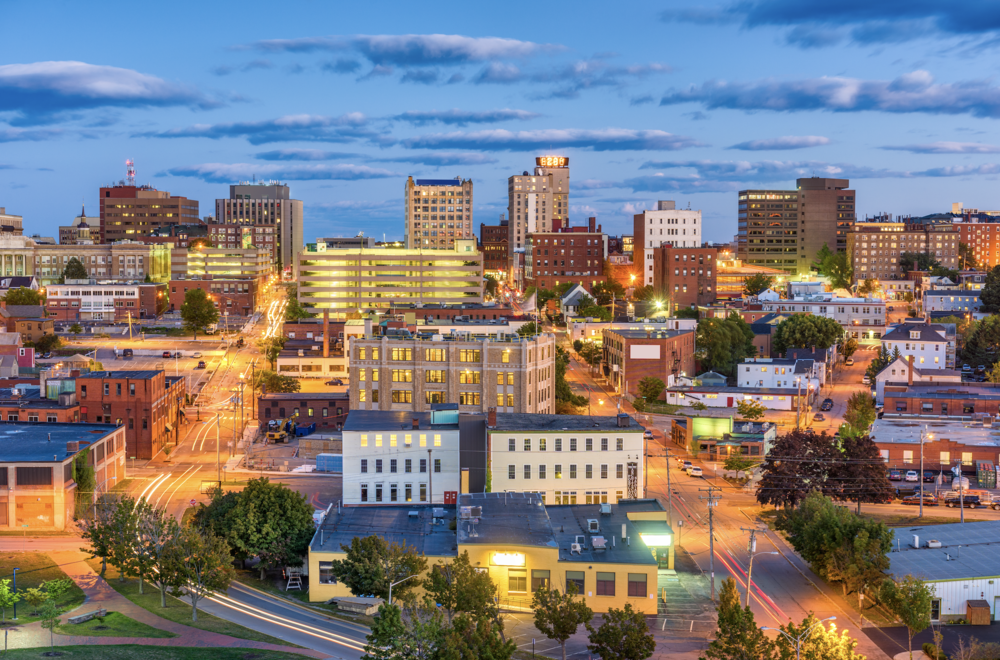 Transforming requisitioning with no user re-training
Halton Region
CLIENT
Halton Region, a municipality in Ontario, Canada that provides essential programs and services to businesses and over 600,000 residents.
PROJECT
Introduce SAP requisitioning to automate and streamline outdated paper-based purchasing processes to meet requirements of a new purchasing bylaw.
RESULTS
Successful roll-out of a guided purchasing application to 500 unionized staff with no training required, leading to an 85% reduction in requisition approval times.
500
STAFF ONBOARDED WITH NO TRAINING REQUIRED
85%
REDUCTION IN REQUISITION APPROVAL TIME
01

Project Information

02

The Challenge

03

The Solution

04

The Results
PROJECT INFORMATION
Facing a new purchasing bylaw, Halton Region needed to automate and streamline their outdated paper process. Though they run on SAP for other business processes, SAP had never been used for requisitioning before. Due to the nature of their work and organization, implementing a change this big comes with some challenges.
Halton Region began an evaluation process and identified seven possible options that could solve their procurement challenges.
Each option was evaluated according to business requirements, cost, technology sustainability, and resources needed to implement.
The team determined that using SAP Fiori and the ConvergentIS Simplified Requisitioning application would address all issues with their existing requisitioning process, leverage their existing investment with SAP, plus provide a great user experience and intuitive interface.
The Challenge
INTRODUCE SAP REQUISITIONING TO ELIMINATE HIGHLY MANUAL AND TIME-CONSUMING PAPER-BASED PROCESSES
Facing a new purchasing bylaw, Halton Region needed to automate and streamline their outdated paper process. They had never used SAP for requisitioning before.
Due to the nature of their work and organization, implementing a change this big comes with some challenges. The resulting solution needed to be able to:
Manage a highly regulated and complex municipal purchasing process
Handle different procurement methods and non-standard fields
Integrate with budgets (funds availability check)
Improve approval times (currently 3-4 weeks)
Allow mobile approvals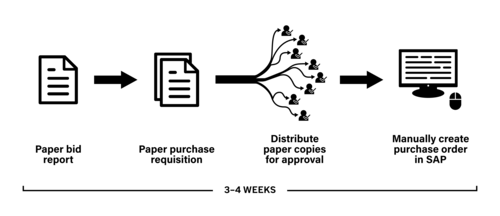 BEFORE: Region of Halton used to manually track, store and report on paper forms throughout the purchasing process.
The Solution
AN OUT-OF-THE-BOX SAP PARTNER APPLICATION THAT COULD BE TAILORED TO MEET THE ORGANIZATION'S UNIQUE REQUISITIONING NEEDS
With a few configurations to the out-of-the-box application to suit Halton Region's needs, the resulting solution:
Allows the user to indicate who the product/service is for, and identify if there is sufficient budget available before allowing the requisition to proceed.
Allows multiple drafts of concurrent requisitions.
Offers a guided process with contextual fields to ensure that all steps are completed, no matter the procurement method or path the user takes through the app.
Works on mobile devices, so management can access and approve purchase requisitions anytime, anywhere.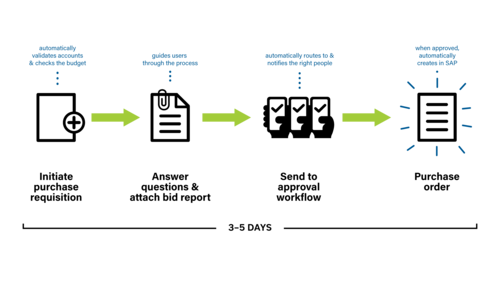 AFTER: The application walks the user through the process of creating a purchase requisition, sends the requisition through an approval workflow, and automatically populates a purchase order once approved.
The Results
SEAMLESS ONBOARDING WITHOUT ANY RE-TRAINING, AND >85% REDUCTION IN REQUISITION APPROVAL TIMES
Without any retraining, the complex municipality's 500 unionized employees were able navigate the new application immediately with positive feedback around usability and functionality. Even better? Requisition approval times decreased from an average of 27 days to 3-5 days!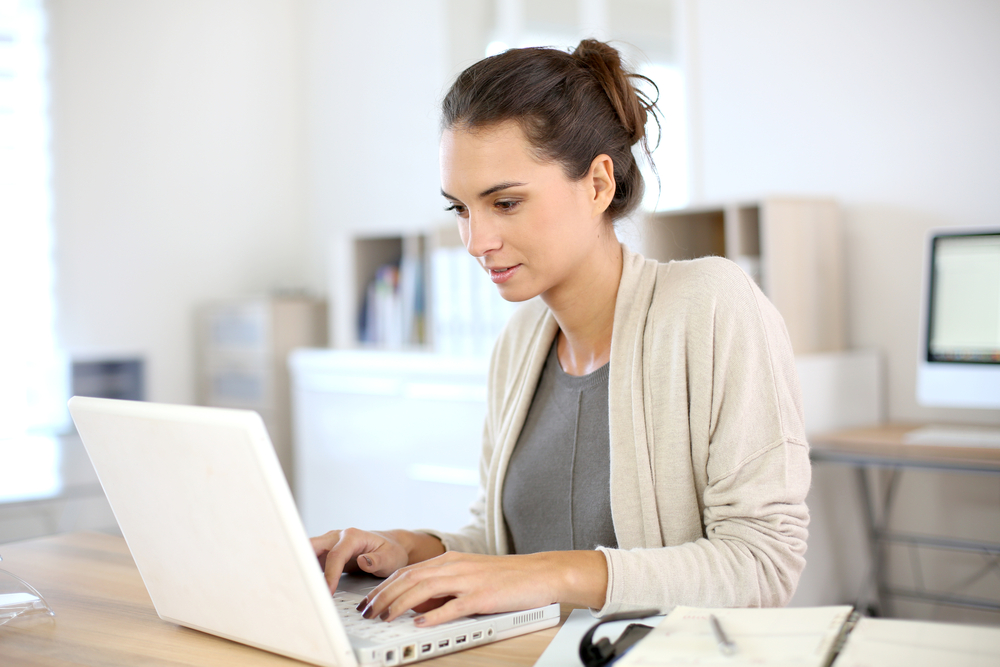 "Thank you for all the great support. As usual, ConvergentIS goes the extra mile!"
Why ConvergentIS?
Our team comes from a variety of different operational backgrounds, meaning we understand how people work. We recognize SAP S/4HANA as an out-of-the-box solution that has successfully solved business problems across several industries. But we realize some work processes are still challenging to learn with so many capabilities available in SAP.
Leveraging the SAP design methodology, we have co-innovated with organizations to build solutions that match the way they work. Since many teams face the same problems, we packaged them and made them available as an out-of-the-box application. This means your business still receives many of the benefits of a tailored application without the cost of a custom solution.