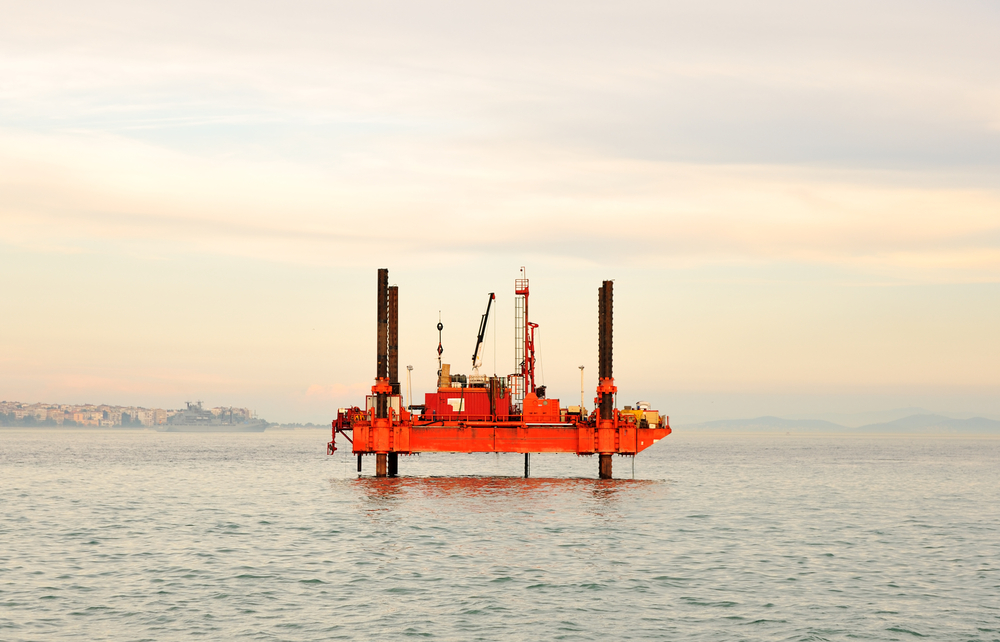 TRANSFORMING WORK EXPERIENCE WITH SAP BTP
Pacific Drilling
CLIENT
Pacific Drilling (Noble Corporation), a global ultra-deepwater oil and gas drilling service provider.
PROJECT
Improve productivity by changing both the user experience for information worker applications and the application development process itself.
RESULTS
Development and delivery of app prototypes in two weeks and an estimated 50% savings on development costs.
75%
REDUCTION IN DEVELOPMENT TIME
2
WEEKS TO DELIVER APP PROTOTYPES
50%
COST SAVINGS FOR DEVELOPMENT
01

Project Information

02

The Challenge

03

The Solution

04

The Results

05

What's Next
PROJECT INFORMATION
Pacific Drilling S.A. is an offshore drilling company that provides global ultra-deepwater drilling services to the oil and natural gas industry through the use of high-specification drillships. The company is committed to customer service as well as integrity and safety in operations. Pacific Drilling has offices in Houston, Brazil. Luxembourg, and Nigeria. It has grown rapidly over the last seven years, reaching more than US$1 million in revenue and 1.100 employees.
This kind of growth in a business that combines corporate office work with round-the-clock oil field operations creates some challenges for the IT department. Pacific Drilling employees and manag­ers are often required to deal with time-sensitive workloads that take place across numerous time zones. Examples include streamlining the supply chain and resolving issues around maintenance and financial transactions. Senior management wanted the IT department to devise ways of changing these dynamics in order to increase productivity. Requests were made for a host of new applications to enable this vision. A dominant requirement was that any new application work seamlessly on multiple devices.
The Challenge
IMPROVE WORKER PRODUCTIVITY WHILE MAKING THE APPLICATION DEVELOPMENT PROCESS FASTER
The application development team was committed to making the new productivity vision a reality. However, the application development function at Pacific Drilling faced some resource constraints; it had no in-house application development team. The director of applications sought a solution that could help achieve the goal of improved worker productiv­ity while simultaneously making the whole applica­tion development process move much faster.
The Solution
A MOBILE APPLICATION THAT ENABLES OFFLINE DATA CAPTURE FROM THE FIELD
Pacific Drilling implemented SAP• software during its initial start-up period as a foundation for growth and was an early adopter of SAP Business Suite powered by SAP HANA" to merge analytical and transactional workloads. When Pacific Drilling upgraded its SAP Enterprise Portal component as part of an HR renewal project. it took the opportunity to reassess its platform and take a quantum leap by migrating to the SAP Fiori" user experience (UX) and apps. The SAP Fiori UX enables quick, simple replication of user interfaces across multiple devices and operating systems. An app built for the Web can be transposed to a user-friendly mobile experience almost instantaneously. This provided Pacific Drilling with a technically sound, real-time, and mobile friendly platform for its SAP applications.
After rolling out SAP Fiori, Pacific Drilling began building custom SAP Fiori apps and smart business key performance indicators to provide decision makers with contextual information anytime, anywhere, from any device. However, with limited application development resources, the team couldn't roll these out as quickly as they - and the users - wanted.
The solution was the cloud-based SAP Web IDE for SAP HANA combined with SAP Business Technology Platform (BTP), which was operational very quickly. The browser based integrated development environment (IDE) allows distributed developer teams to collaborate efficiently and to manage source code. The IT department has accelerated the app lifecycle using SAP Web IDE's automated templates, prototyping, development, testing, and deployment functionality. While Pacific Drilling is developing apps on SAP BTP, it is also deploying many of them on premise.
The Results
RAPID PROTOTYPING AND DEVELOPMENT ENABLED, WITH 50% REDUCTION IN APPLICATION DEVELOPMENT COSTS
While it is early in the adoption of the SAP Fiori UX and SAP Web IDE, it's already clear that the move has put Pacific Drilling's business and IT on new footing for agility and productivity. Even without an in-house application development team, the IT team can now prototype apps based on business owner requirements in two weeks - a process that used to take months. The ability to develop and simultaneously release an app on multiple devices using the SAP Fiori UX greatly simplifies deployment and allows employees to access these apps from anywhere.
Apps for purchase requisition and purchase order (PO) approvals were the first to be developed using the new processes and technologies. Completed in less than two weeks, they make it possible for executives to engage more productively with coworkers around the world. Decision makers have contextual information, anytime, anywhere, from any device. Now, if spare parts are needed when it's Sunday in Houston, the approver of the PO can sign off on the order on a mobile device while watching a Little League game.
A 75% reduction in development time has been accompanied by an estimated 50% savings on costs. This is due to being able to iterate and revise applications, including the UX, on an extremely rapid basis. Source code management has gotten simpler and faster. Collaboration with outsourced developers has improved. And mock data can be used to test applications - a nontrivial advantage to ensure that apps are properly tested with full data loads.
SETTING A COURSE FOR CONTINUOUS INNOVATION
Pacific Drilling has ambitious plans to utilize SAP Web IDE and the SAP Fiori UX in many innovative ways across its entire business. SAP Fiori is set to enable mobile versions of numerous existing cloud-based and on-premise applications. The technologies also open up opportunities for many IT partners, such as Convergent IS, to collaborate with Pacific Drilling on new projects. With rapid application development and a flexible UX platform, the company is poised for continuous innovation.
Why ConvergentIS?
Our team comes from a variety of different operational backgrounds, meaning we understand how people work. We recognize SAP S/4HANA as an out-of-the-box solution that has successfully solved business problems across several industries. But we realize some work processes are still challenging to learn with so many capabilities available in SAP.
Leveraging the SAP design methodology, we have co-innovated with organizations to build solutions that match the way they work. Since many teams face the same problems, we packaged them and made them available as an out-of-the-box application. This means your business still receives many of the benefits of a tailored application without the cost of a custom solution.