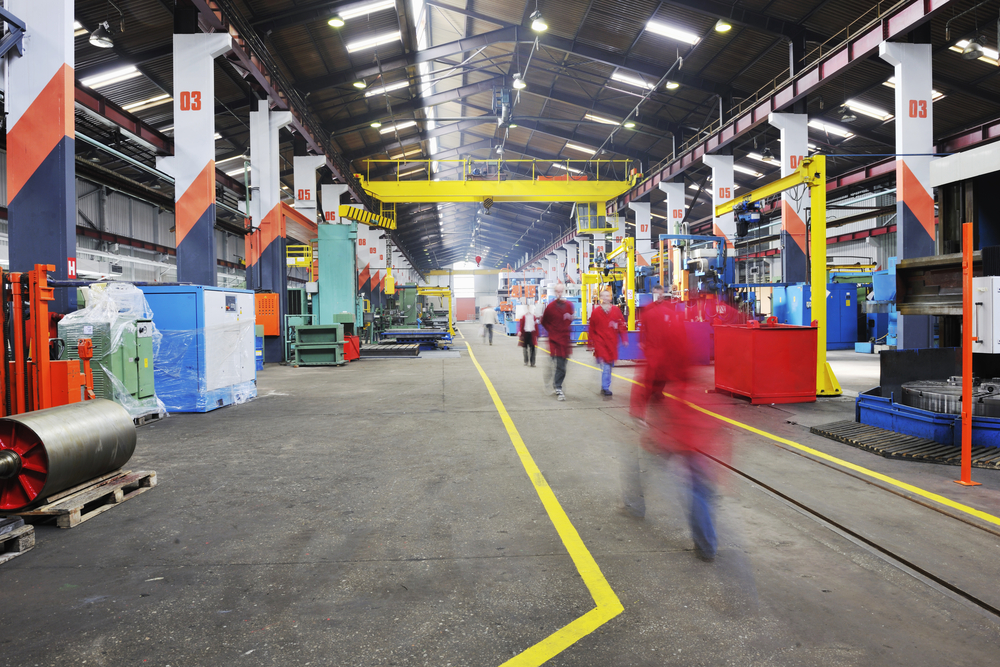 SPOT QUOTE MANAGEMENT
CONTINUE MANUFACTURING WITHOUT DELAY
Execute short-term RFQs on the fly with a list of pre-qualified suppliers to avoid disruption and downtime.
EXECUTE ON-DEMAND PURCHASES FROM PREFERRED SUPPLIERS

Execute RFQs quickly
Leverage spot quote functionality to ensure orders are fulfilled within a short time frame. Users will see only the data relevant to their role, auto-populated when possible.

tap into preferred suppliers
Filter and pre-qualify suppliers based on criteria outlined by your sourcing team, eliminating steps in the qualifying process so teams can move straight to order execution.
Benefits of Spot Quote Management
ACCURATELY SOURCE QUALIFIED SUPPLIERS
Use historical analytics to determine which suppliers are most likely to fulfill a short-term order by comparing previous purchase requisitions and delivery times.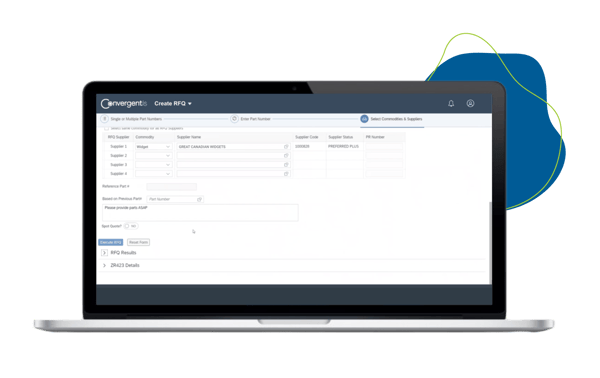 RAISE AWARENESS FOR NECESSARY SPOT BUYS
Integrate spot quote solutions with inventory management solutions to ensure that spot orders are executed when necessary.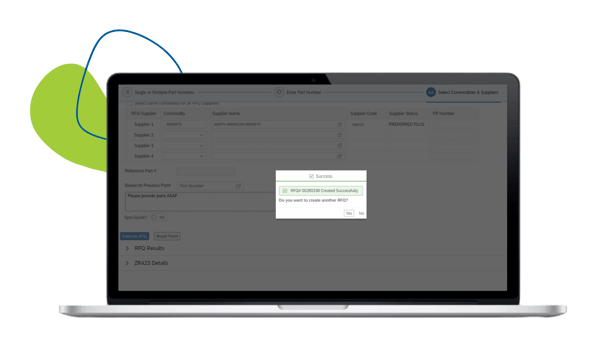 ENHANCE WORKING CAPITAL MANAGEMENT
Manage payments and invoice matching with the same levels of automation as your standard orders.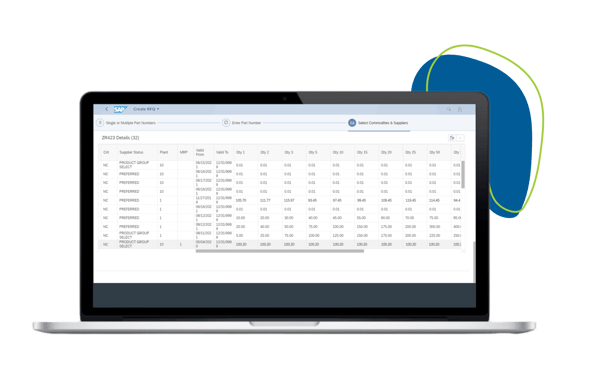 CENTRALIZE RFQ DATA
Ensure easier management, improved decision making, and optimization opportunities for sourcing teams by centralizing data in SAP.